Flora, Experiential Design, 2018
An interactive installation discussing the rotting relationship between humans and technology. It was created by a group of Unity collaborators in Brooklyn, NY, and was exhibited in August 2018 at Java Studios.
It is inspired by Amusing Ourselves to Death: Public Discourse in the Age of Show Business (1985) by Neil Postman, which talks about a contemporary phenomenon in which the public was oppressed by their addiction to amusement. People are consuming content through the one-way communication of television and its heavy influences on their thoughts.

We envision a post-human world and discuss how mainstream media is going to remain in nature. In this immersive experience, the audience can explore in the dystopian forest. During the journey, they can not only scrutinize the content on both virtual and physical TV but also wander in the beautiful woods. At the same time, they also become part of the media (a webcam is capturing their image and broadcasting it on some of the TVs).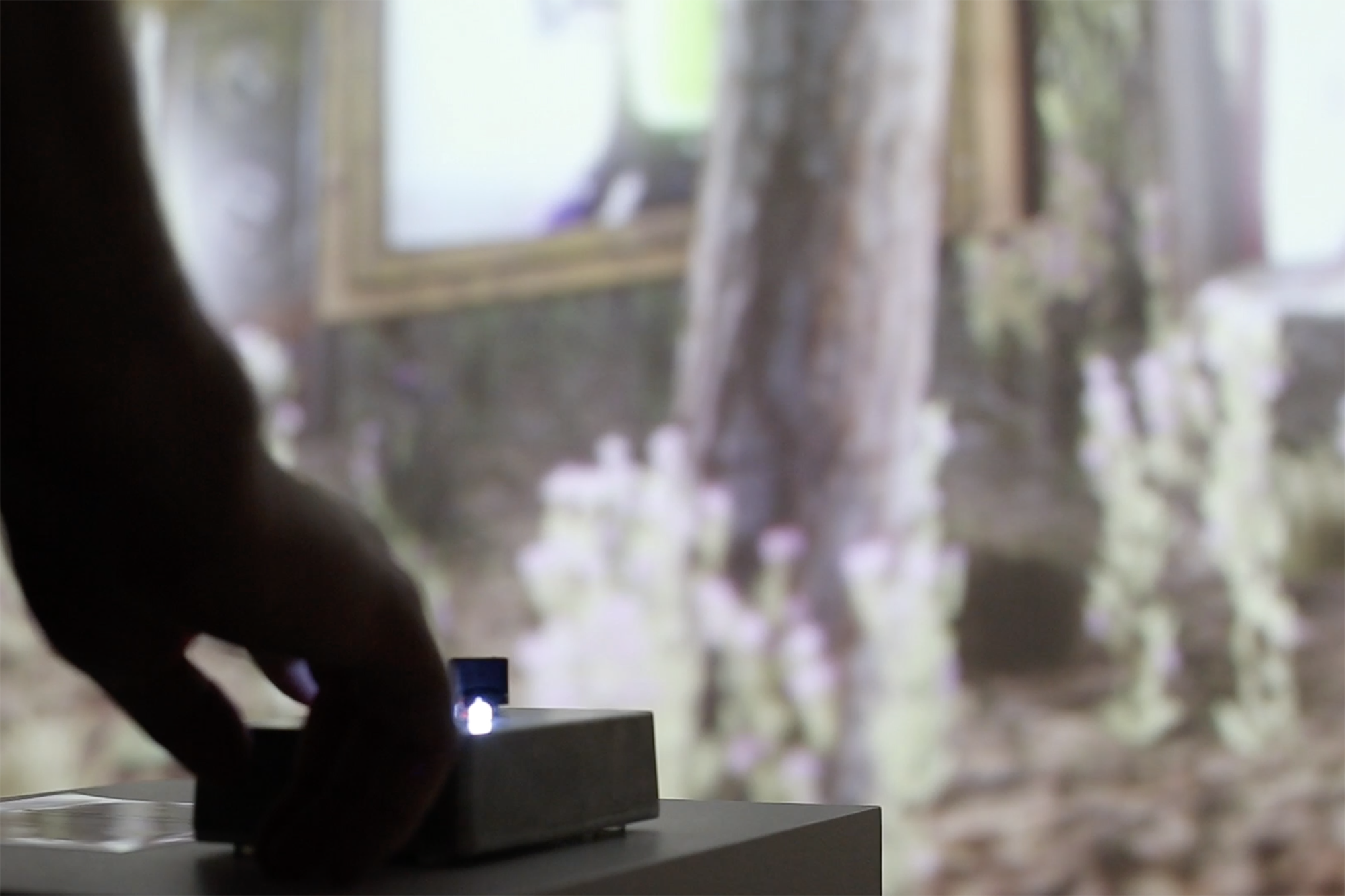 When a user enters the gallery, they first see a large projection on the back wall. In front of the projection are three old-school CRT monitors accompanied by a custom-made remote control with knobs, lights, and switches. The projection puts the user in the POV of a wanderer, moving through a beautiful forest scene with rays of sunlight piercing the canopy of oak and pine trees, lush undergrowth and mossy rock formations. But amid the trees, there are assemblages of (virtual) TV screens, reminiscent of a Nam June Paik installation, but in a state of decay, with broken screens, foliage overtaking them, slowly being reclaimed by nature. The screens still function, illuminating the surrounding trees and adding their soundtrack to the ambience of the forest. On the screens are various examples of how we are slowly entertaining ourselves to death.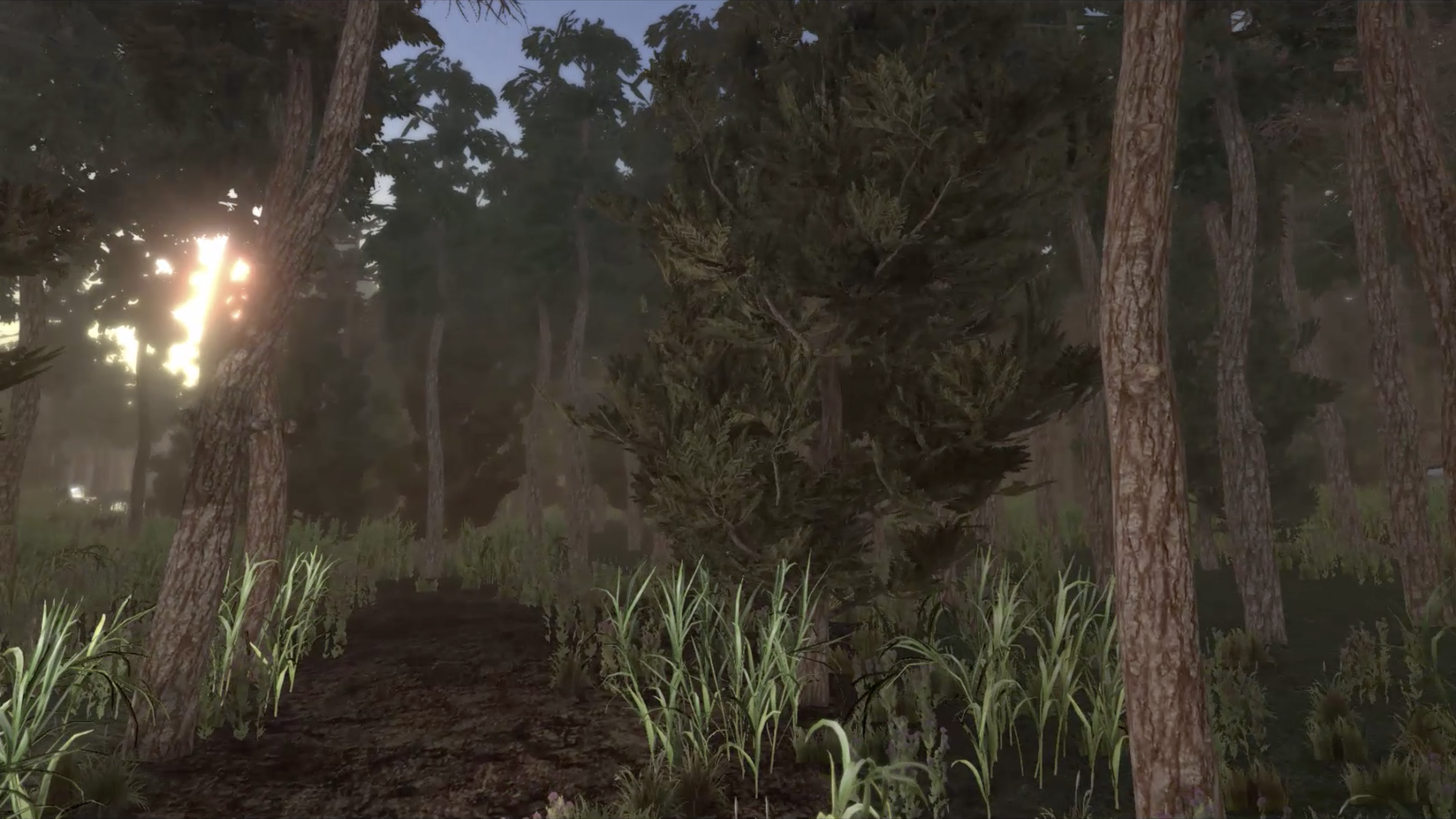 On the physical screen on the plinth, the same content plays as the virtual screens. The remote control blinks and flashes, inviting visitors to turn the knobs and switches and press the buttons. When they do so, they will be interacting with the world, changing the channel on the TVs, adjusting the reception, and looking left or right, etc. When the Weather Channel is on the screen, it begins to rain. Every Nth channel shows a live feed from inside the gallery, showing the live feed of the visitors, creating the feeling of being trapped inside the television.
credits
Jeff Crouse / Art director, Programmer
Jason Chen / Programmer, Audio, Videography
Joyce Zheng / 3D Modeling
Lio Chang / In-Game Cinematographer
Nana Chen / Prop Design
Junyao Liu / Level Design
Ray LC / Level Design
---