Do Not Touch, Exhibition Design, 2018
An interactive, tactile experience for Château de Champs-Sur-Marne utilizing NFC technology to showcase its incredible collection of eighteenth and nineteenth-century French furniture.
Most museums do not allow visitors to touch, especially when it comes to furniture. But we encourage visitors to touch scaled-down, 3D printed replicas of the château's furniture, noticing shapes, designs, and construction elements. They can also use those models as keys to access a wide range of information and storytelling. By placing the chair model into the kiosk located in several rooms, visitors can gain knowledge of a chair's users, history, and manufacture.

Challenge

There is a disconnection between visitors and the old chateau due to the one-way communication and lack of participation. Also, visitors are lack of children and youngsters.
Solution

Introduce tactile and interactive experience to the chateau. Invite visitors to carry a 3D printed replica chair and put it at kiosks within different themed rooms to unlock historical contents.
---
The One-way communication

Château de Champs-sur-Marne has an extensive furniture collection with over 900 pieces. But from the field observation, normally visitors just look around and take photos rather than learning historical context, people just consume what chateau gives them.



Lack of participation


People want to touch things, explore and interact. But in such an old chateau, nothing can be touched; they should be well preserved. There is a lack of engagement in the exhibition.
With the above-mentioned challenges into consideration, I investigated further into visitors in terms of their goal, needs, and pain points. Currently, the visitor of the château skews much older. In order to unlock new demographics, our intended users are children. Although we focused on bringing in more children, we still consider accessibility for adults and the elderly.



Children and Youngster
• Have a hard time to participate and understand the content.
• Like to touch things such as iPads in the Château.
Adults and Elderly
• Majority of the visitors are adults and older people.
• Usually don't have the motivation to use digital devices and ask for paper versions of information.
I discovered that Please Touch Museum built the entire museum around this concept. Museum in a Box utilizes 3D printing approach to help children and adults constructing a stronger connection with museum objects. It is clear that the desire to touch doesn't disappear as people grow older.


Museum in a box
• Using 3D digitization to bring museum objects to a physical replica and context to the museum experience, helping learners really explore an object's history.
• Shows how touching tangible objects can help people develop a stronger connection to them.
Please Touch Museum
• Gears towards kids and the concept of tactile experience
• Discovers the impact of learning through play and touch the physical objects.
Our idea to tackle the challenge is by introducing both interactive component and tactile experience to the chateau. Visitors will get a real chair's replica and they can place it at different kiosks in different exhibition rooms to see whether it matches. If the chair matches the room, they will receive the content regards to the chair.

This user journey map explains how visitors would engage in the whole experience, which is mainly three stages including discovery, engagement, and takeaway. There is also an explicit diagram demonstrates the procedure of the experience.




1. Each visitor will get a miniature chair with their ticket and carry it along the journey.
2. The kiosks are placed in each room as incentives for visitors to interact with.
3. By placing the chair in the kiosks, visitors will learn historical stories and match it with the correct room.
Why not just use a normal display screen?
Pros
• Tactile experience can build a stronger connection with visitors
• Learning through finding and matching
• Simple and straightforward interaction

Cons
• High cost in production and maintenance

Pros
• Compatible between exhibitions

Cons
• Elder people have less motivation to learn
• Complex interaction

Our production is comprised of two main categories, first is the 3D printed chair, second is the interactive kiosk. Utilizing photogrammetry 3D scanning technology, we can replicate any chair inside the chateau.


In order to correspond to the historical atmosphere of the chateau, the kiosk is made out of dark-colored wood. It consists of a display screen and a sensing area. We use NFC technology to detect each chair's unique tag.
If visitors place the right chair in the kiosk of a matching room, the hidden history content will be displayed on the screen.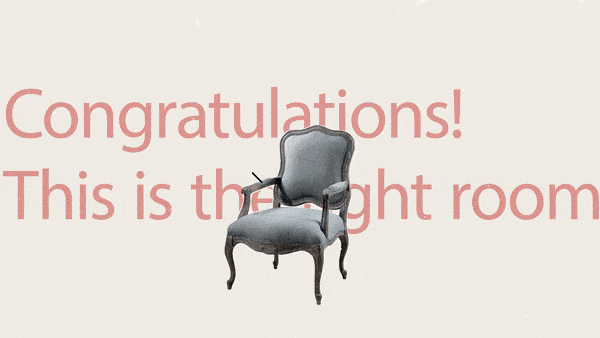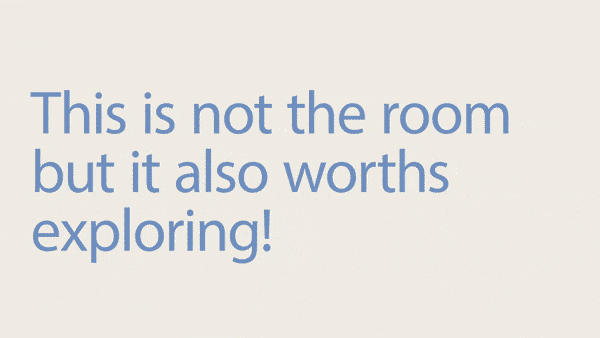 With a more accessible digital element, the possibilities for conveying information and storytelling are expanded. Catering to the universal desire to touch physical objects, as opposed to a screen, visitors can be guided through any number of themed visits through use of different furniture models and storytelling methods.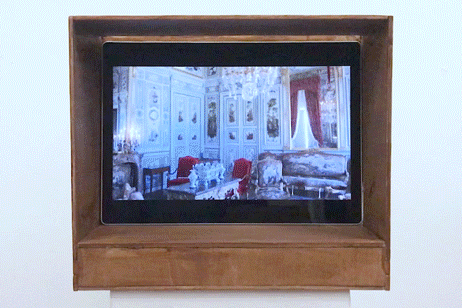 It was an honor to have the opportunity to participate in this project. Working with Château de Champs-Sur-Marne let me learned a lot in terms of pitching, designing, prototyping, and making. I was able to go to the chateau and test with the real audience and look from their perspective.

While our design focused on the history of chairs, there's certainly no need to stop there. Do Not Touch is a tool as much as an experience, and one that can be adapted to any story one might wish to tell regarding its impressive collection of furniture and life at Château de Champs-sur-Marne.
[1]
"About." Please Touch Museum
.
Accessed December 6, 2018.
https://www.pleasetouchmuseum.org/about/
[2]
Giamo, Cara. "Why Can't People Stop Touching Museum Exhibits?"
Atlas Obscura
. November 10, 2017.
https://www.atlasobscura.com/articles/museum-touch-exhibit-objects-multisensory
[3]
Litchfield, Frederick. "Chapter VI: French Furniture." In
Illustrated History of Furniture: From the Earliest to the Present Time
, 169-203. London: Truslove & Hanson, 1893.
[4]
Pallot, Bill G. B.
L'Art Du Siege au XVIIIe Siecle en France
. Paris: ACR-Gismauldi, 1987.
[5]
Rivers, Shayne, and Nick Umney. "Furniture History: Renaissance to Industrial Revolution: 1700-1800." In
Conservation of Furniture
, 20-26. London and New York: Routledge, 2013.
[6]
Serrette, Renaud.
Le Château de Champs
. Paris: Centre des monuments nationaux, 2017.
[7]
Simone, Nina. "Social Objects." In
The Participatory Museum
, 127-181. Santa Cruz: Museum Twenty, 2010.
[8]
Traczyk, Marcin. "Miniature Interiors 3D Printed for the Museum of Applied Arts." ZMorph Blog. Accessed December 6, 2018.
http://blog.zmorph3d.com/miniature-interiors-museum/
Client
Château de Champs-sur-Marne
Role
Experience Design, UX Design, User Research

Team
Ruchanan Patarapanich, Joyce Zheng
---