360 Explorer for Unseen Connections
An interactive video experience introducing a personal narrative through allowing the user to visit virtual spaces. It is designed to accompany individual subcomponents of the Unseen Connections exhibition.
Client
Smithsonian Institution NMNH

Role
Experience Design, UX Design


Team
Kris Li, Rosa Huang, Sisi Ma, Youchun Zhang and Tong Zhang
Tools
Cinema 4D, Premiere Pro, Fabrication
Storytelling
Reveal the unseen connections between all objects through the story of one particular object.


Our design process began with a conversation with NMNH on the core concept of an upcoming exhibition Unseen Connection. These connections are between all objects, humans, and systems, and they can be found around the globe. After a study of potential topics and content within the exhibition, we begin to examine whether the stories that offers personal stories would resonate the most with audiences.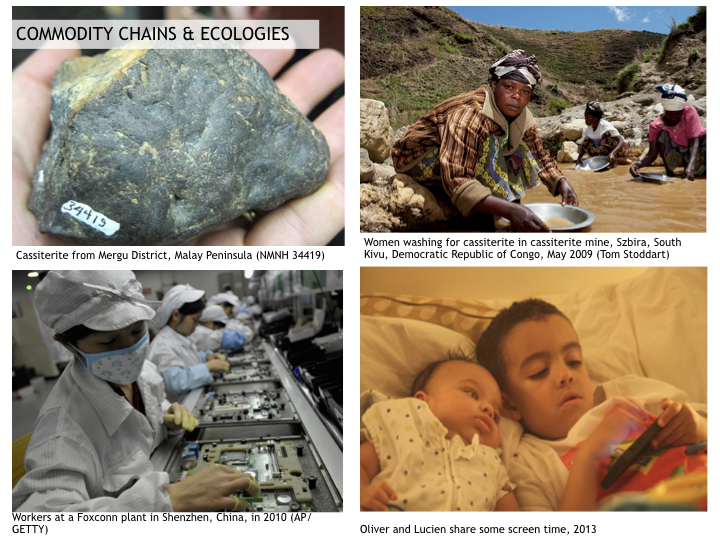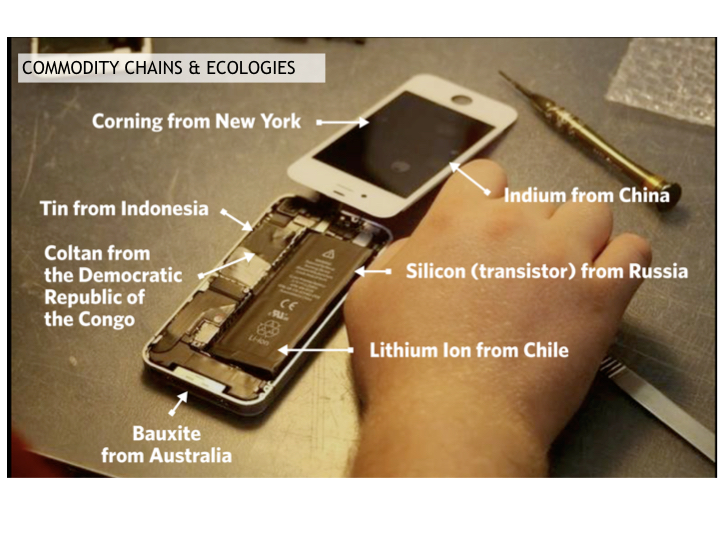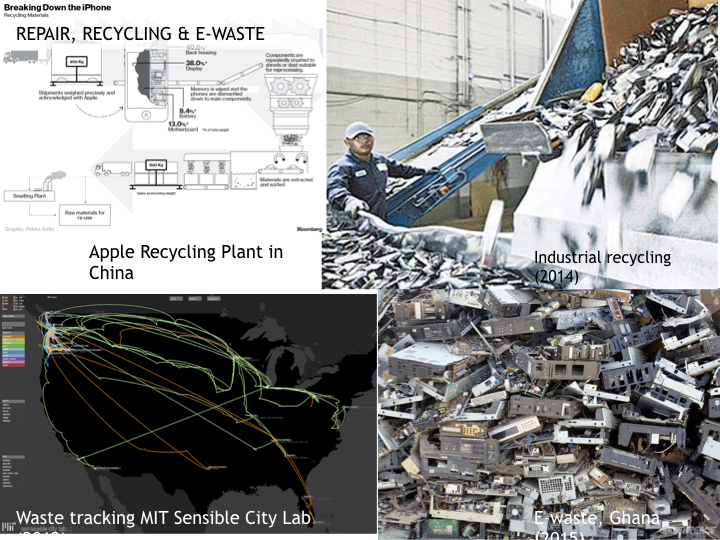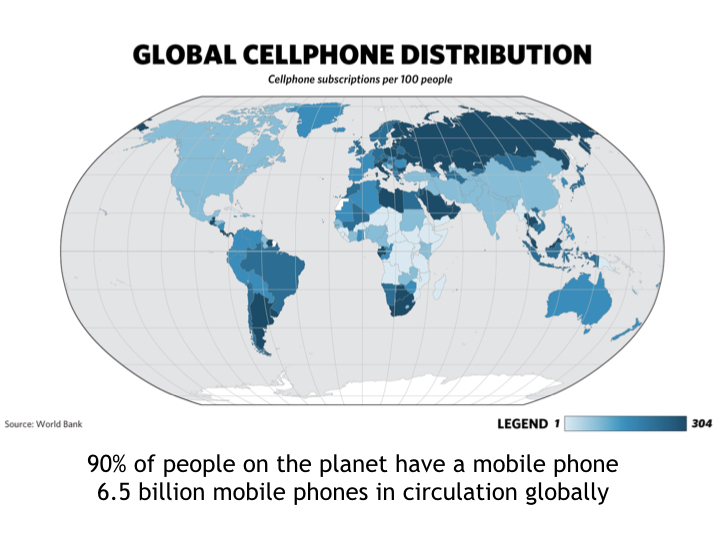 Ideation
Our approach to designing an interactive component for the Unseen Connections exhibition is to create a device that introduces personal narratives. While the overall exhibition tells stories about the ecology around mobile phones, we are proposing to present supporting visual narratives around specific individuals. For example, as audiences enter the section of the exhibition which is centered around manufacturing, they can use the 360 Explorer to see the life of a factory worker.
For the purpose of demonstration and testing, we used the
Shenzhen Oppo Factory tour
360 video by Pocketnow, a mobile technology news and review platform.
Competitive Analysis
Why not just use a VR headset?

The format of a video explorer is preferable to VR headsets for both operation and engagement purposes, it requires less maintenance and allows for multi-user engagement. This format is also easy to repurpose for other content and future exhibitions.
Usability testing at NMNH
With the opportunity to present our prototype on-stie to real museum visitors, we were excited to test the following aspects of the device: its accessibility, affordance, content design and interaction duration. In order to better understand our users and results, we setup pre- and post-test surveys to obtain both quantitative and qualitative data.
Finding
• Our users wished for a greater range of movements.
• Our users need better instruction about the device.
• Our users need the device to be more adaptable.


Overall our users found the device approachable and easy to use, and the format to be engaging. 40% of the users turned 360 degrees around, while 30% reported that they didn't know of the option. Users expressed that they needed a greater range of movement before they knew to turn the device. Half of the users rotated less than 180 degrees, and most only tilted the screens less than 30 degrees.





Future Iteration

• Situated device
• Controlled range of movement
• Ergonomic handle placement

After the user testing session, we revised the video explorer. It is situated on a track, which provides more structural support as well as better affordance. The explorer will feature a single curved display. This new structure is situated on a track so that user will have a sense of this is a movable device.

The device features a more ergonomic handle design and will be complemented with on boarding signage nearby. We also created a set of UI guidelines for content curation, as well as a physical zoom button to allow users to explore specific parts of the video tour.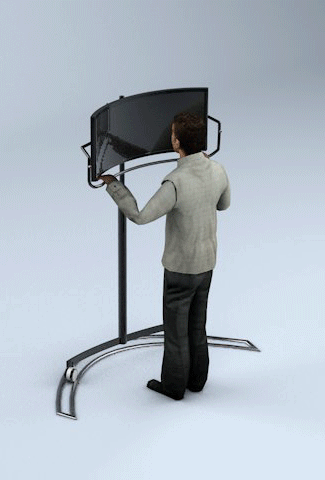 User Journey
VIsitor comes into the Unseen Connection exhibition, then they are attracted by 360 explorer. The visitors will learn how to use it either by playing around with the device, observing others, or reading the instructions. They can now maneuver the device while viewing the video. This device also allows several visitors to view at the same time.


What I Learned
• Think about the educational value of a product
• What can the audience take away?
• Consider their attention span and design accordingly
• Consider the physical differences (height, strength, etc.) to design the physical component
• Consider how a display works within the context of a whole exhibition
---